Are you a fellow crystal collector? Don't miss these 50 beautiful crystal display ideas! This post covers everything from DIYs to unique Etsy finds . . . Get inspired!
Crystals are such a beautiful addition to any room. Not only are they stunning (duh) – but you can also get really into their meanings and use them to attract desirable things into your life. In fact, I'm in the midst of writing a post about the best crystals for manifestation . . . so keep your eyes peeled for that one!
However, today's post is nowhere near as in-depth. No – today we're keeping our thinking caps well and truly in the closet . . . and checking out cute home decor! (Namely, cute crystal display ideas that you're going to want to copy ASAP.
OH, MIA, HAVE YOU DIY-ED ANY CRYSTAL DISPLAYS BY ANY CHANCE? WITH – SAY – VIDEO EVIDENCE?
Yes, beloved reader, I have. In fact, I love crystals so much that I have made multiple DIY videas featuring their brilliance. And, since you asked so nicely, I'll pop those videos down below before we get into the full list of 50 ideas.
WATCH MY VIDEO ON DIY CRYSTAL TERRARIUMS:
Okay, fine, the cheeky self-promo is now done – let's get into the full list. (Once you've subscribed to me on Youtube, though. It's a fun time, trust me.)
Our first idea has to be a quirky Etsy find! This planchette shelf is pretty much designed to be a crystal display – and it's serving all the witchy home decor vibes. I'm in love.
I actually made this DIY crescent moon shelf after writing this list, but simply had to add it in. Using plaster and cardboard (yep, you read that right: cardboard), you can create a trendy lunar shaped shelf for under $8!
You guys already know how deeply obsessed I am with plants of every kind. (I mean, I've done enough posts sharing plant DIYs with you all!) This DIY terrarium idea is perfect for showing off druzy stones or small crystals – with some air plants too!
Those of you that have trickled over from my old blog may remember this next idea! (And, yes, it is another cheeky self-promotion. Don't you judge me.)
I love featuring crystals in shallow candles. It's a great way to use up smaller crystals that maybe aren't as statement-worthy as our beloved druzy towers. You can usually find at least one dish that would work perfectly for this in the thrift store too!
WANT TO MAKE THIS YOURSELF? CHECK OUT MY VIDEO BELOW:
It comes in a few different colors too! Again, this is a fabulous Etsy find, so you're supporting a small business. Which we love!
Whether you take this as inspiration and maybe IKEA hack some cloches into DIY crystal displays (um, idea much?) or purchase a premade one, these sculptures are so whimsical and fun.
Is this a cheeky self-promotion? Well, yes. But it's such a cute way to display crystals that I would just feel rude if I didn't bring it up to you all!
8. DIY A Gorgeous Crystal Garden
Crystal gardens are something that I spent ages wanting to try out – and it was worth the wait! This living moss terrarium is easy to make, insanely simple to care for and looks adorable.
9. Need Some Whimsy In Your Life? Create A Fairy Wreath For Your Back Garden!
Is this not the ultimate cottagecore DIY idea? Because I'm obsessed.
Now, this is something I can see myself buying! While I love witchy home decor for other people, my personal taste leans more towards vintage. This is the perfect blend of the two – and such a cute little shelf for homing your crystals!
I just want you all to know that I resisted the urge to force an Inception pun in here.
But seriously – these selenite dishes are absolutely gorgeous and perfect for displaying your tumbles and gemstones.
Another stunning Etsy find that you could buy – or use your own crystals to recreate!
If you have a little altar, this dome crystal garden would be a perfect addition!
Next up on our list of crystal display ideas, we have this beautiful wooden shelf. I can totally imagine this wall-mounted in a dreamy country-side cottage, full of crystals and herbs.
Now, I accept that not everyone likes my kind of home decor style. So for those of you that prefer something a little more minimal . . . well, I have just the thing!
Yes, my friends! We have another gorgeous crystal trinket dish just waiting for you . . .
This is another adorable crystal display idea that would fit into the modern home perfectly.
Yes, this is another one of the DIY ideas from my old site – but isn't it fabulous? Plus, it was surprisingly easy (and cheap) to recreate. If you're a big believer in the healing properties of crystals, you could even research the formations/sacred geometry and create something really meaningful.
Fancy getting crafty, but not too sure where to start? This DIY kit has everything you need to create a crystal terrarium!
Girl, what? How adorable is this mini shelf? I simply can't! This is a great option for a crystal shelf if you're renting too – as it's small enough that I reckon a few heavy-duty command strips would keep it in place.
This little dish would be perfect for a more low-key desktop display idea. (And, of course, cute Instagram photos.)
Fun fact: this funky DIY was actually made for Joey Graceffa's gaming room!
Ugh – look, I don't know why I torture myself by looking at Anthropologie. Everything is beautiful, classy and out of my price range. However, using crystal cheeseboards is a really practical to display crystals in your home!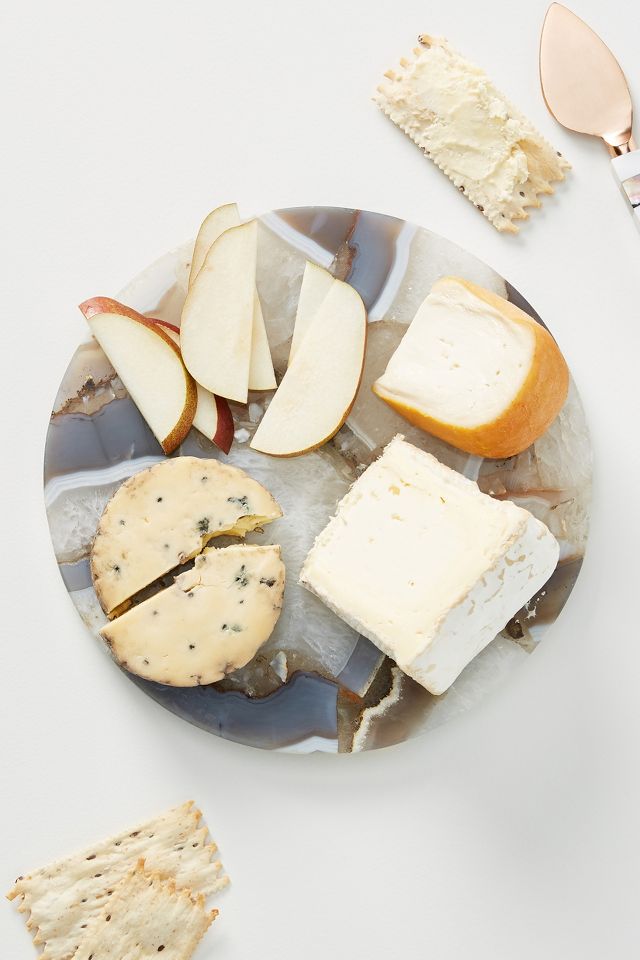 And, just to torture myself, here's another fabulous option . . .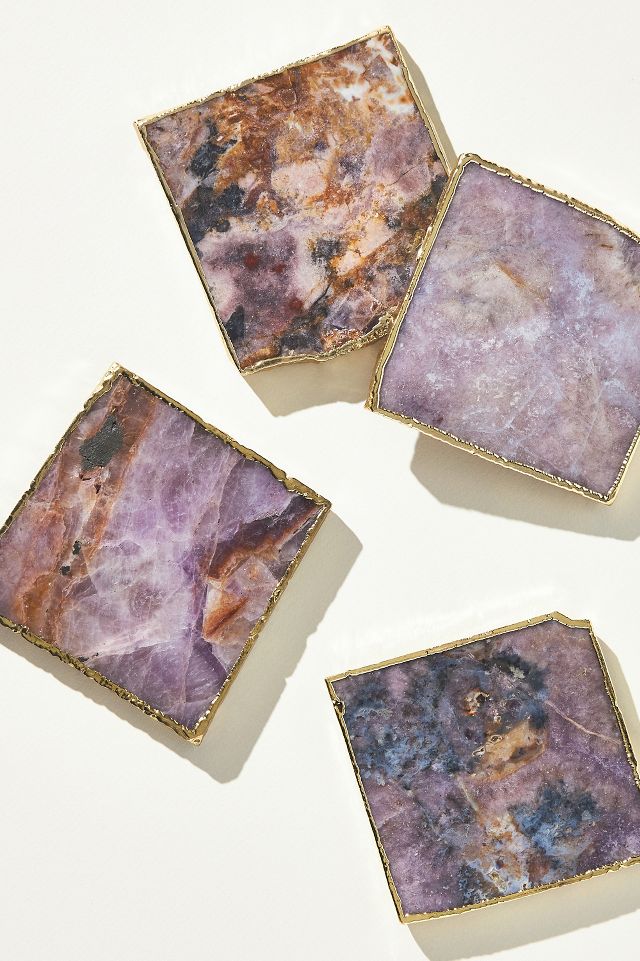 So basically: get all the crystal kitchenware and host the most Insta-worthy soirees. It's the only logical option.
I love this idea so much!
I will forever be impressed by people that are skilled with woodworking. (Although, alas, that is not me!) This is one of my favorite crystal display ideas on the list because it looks storebought – but you can make it in a few hours. And on a budget!
This is another budget-friendly idea!
29. Use Agate Slices As Drawer Handles
What a stunning, but subtle, idea for incorporating crystals into your home decor.
Okay, I know we've featured a few crystal terrariums on this list . . . but can you blame me? Especially with how colorful and bright our next idea is!
Another fun craft idea: use some rough cut gemstones as stylish photo holders.
As per usual, Urban Outfitters understood the assignment.
This is totally Tumblr worthy. (And now I feel old.)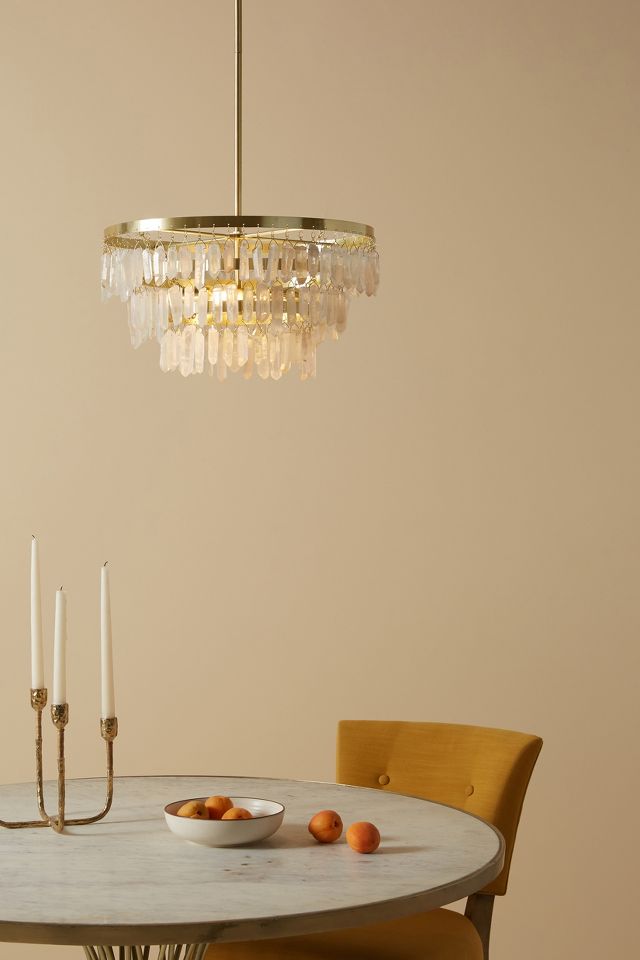 Another fabulous Anthropologie find – or DIY inspiration!
Not only is this a gorgeous crystal display idea – but it's practical too! You can use it to hang up all your necklaces.
Okay, look, I love this.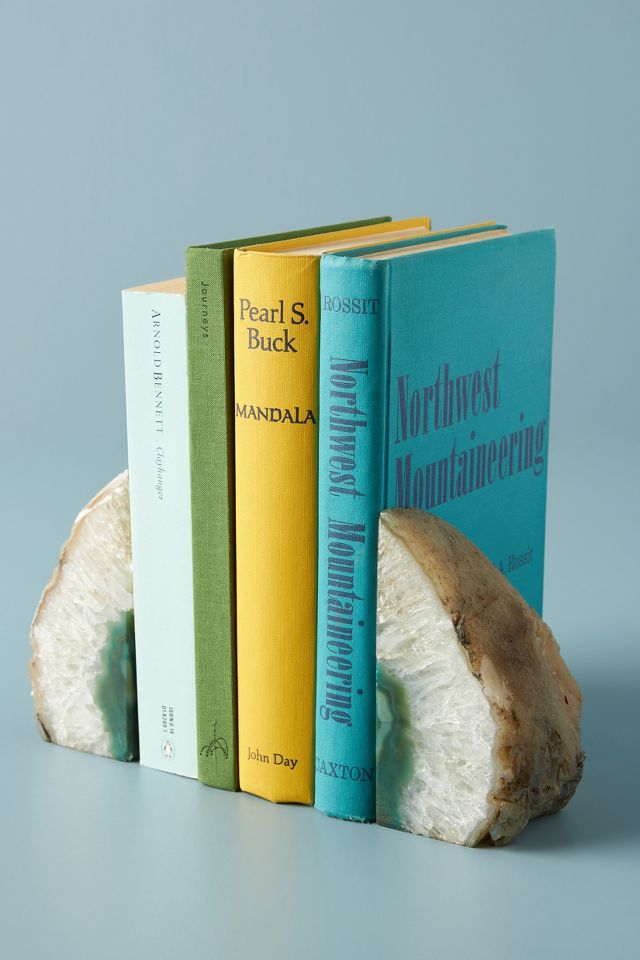 Shelfies are my latest favorite trend. And one of the best ideas for the ultimate book-shelfie? These agate bookends!
This absurdly cute Etsy find is a two-for-one special: you get an elegant charging tray and some crystals to display with it.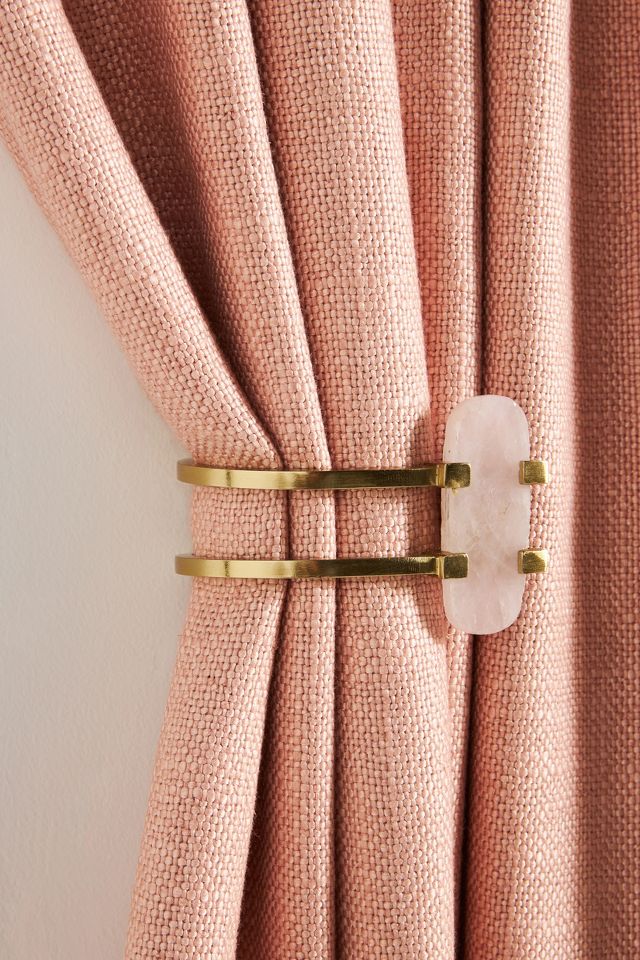 Yet another classy Anthro-find. Someone please take my credit card away from me.
(FYI: I reckon these would also make fabulous gift ideas for crystal-lovers in your life!)
Okay, I'm going on record to say I think that this is my favorite crystal shelf on this list. I would totally buy and display this in my home! It's a troy card shelf. Literally what else could I ask for?
42. DIY A Curio Cabinet
I am obsessed with curio cabinets. They're vintage and eccentric and adorable – not to mention a great idea for displaying crystals. Follow my tutorial above to learn how to make your own!
43. Got An Old Terrarium Box? Why Not Pop In A Crystal Grid!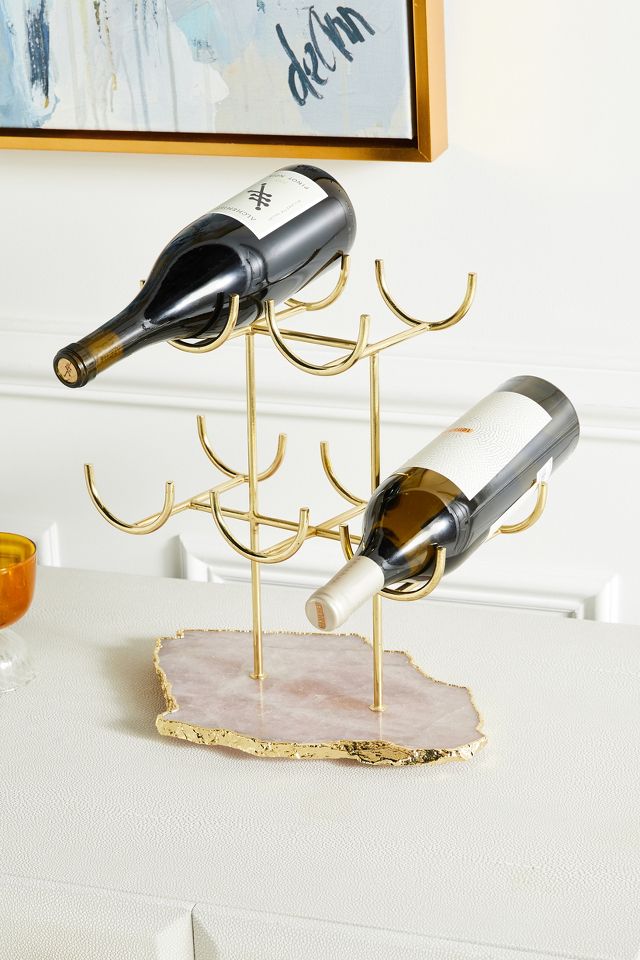 Is this not so freaking adorable? It is, you cannot change my mind. In fact, if you love DIY mirrors, make sure you don't miss my list of 50 DIY mirror frame ideas!
Enjoying this post? Check out some of my other posts!
Sometime I look at DIY projects and am just in awe because they're so polished! These little planters are absolutely beautiful – and pretty easy to make.
Another fabulous craft idea! (This would also make a great little DIY gift idea.)
Ugh, how gorgeous!
Lastly, we have a delicate and minimal glass display shelf. This is so dainty and perfect for the feminine, modern space. I would love one of these on top of my desk!
Alright, my friends, I feel like I have kept you trapped here for an extremely long time. (We're pushing the 2k word count!) So let's wrap this post up and allow you to see sunshine. I hope you enjoyed this roundup of crystal display ideas. Don't forget to share your favorite one in the comments down below! Oh – and share this post via Pinterest. You know you want to!